Dr. Fauci's bobblehead: Support to The Health Workers During the Coronavirus Pandemic
Today, we see the whole world brought down to its knees.
And it has been quite a roller coaster ride these past months.
The Coronavirus, commonly known as Covid-19, which began its outbreak in Wuhan, China late in December 2019, has managed to spread across the world in just a matter of months. This is indeed a whirl wind that no country, nor government has ever been prepared for. 
What then is the Coronavirus?
This is known as a respiratory illness that commonly attacks older people and those with underlying medical problems like cardiovascular diseases, diabetes, and even cancer.
But from what the world has seen, it spares no one. 
Businesses have been seen shutting down, and there has been utterly an increase in unemployment. Not to mention, this pandemic has even taken a toll on thousands of lives spread across the nations.
The world is indeed at the mercy of the heavens.
But even amidst the trying times...
We, too, have seen the world unite- seeing millions of our brave front liners and health workers fight against this pandemic. Indeed, no matter the trying times of businesses- they too are in the front line ready to help.
And what can I say? Even simple bobbleheads can change the world, one bobblehead at a time.
Starting off with a bobblehead of Dr. Fauci.
Let me tell you all about it.
Who is Dr. Fauci?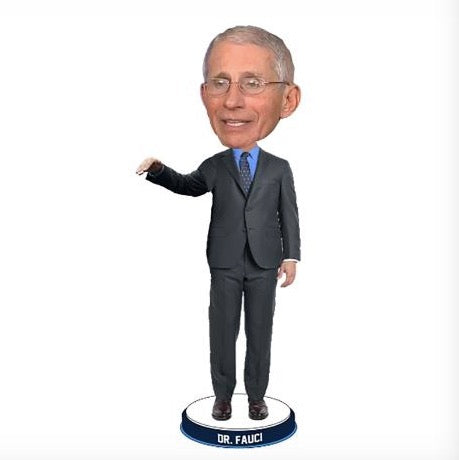 Source: https://edition.cnn.com/2020/04/05/us/dr-fauci-national-bobblehead-hall-of-fame-trnd/index.html
For those of you who may not know, Dr. Anthony Fauci is a superstar in the world of medicine.
Why may you ask?
Let's start with a quick background.
As a long time chief of the Laboratory of Immune regulation, Dr. Anthony Fauci has made a massive contribution to a whole spread of clinical research, especially when it comes to the treatment of immune-mediated and infectious diseases. He, too, has conducted scientific observations on the regulation of human immune responses.
Since he has become the Director of the National Institute of Allergy and Infectious Diseases (NIAID) in 1984 and has played a critical role in the responses of different epidemics and diseases. To name a few, these are AIDS, HIV, SARS, Zeika, Tuberculosis, Malaria, and even Ebola. As the Director of NIAID, he oversees extensive research to prevent, diagnose, and treat these infectious diseases.
Known for his excellent work ethic, he has been an advisor to over 6 presidents of the United States already, including many other domestic and global health issues, which has saved millions of lives throughout the world.
Knowing his contributions to the world of medicine, how relevant has he become in the middle of the Coronavirus pandemic?
Let's all find out how he is contributing to the world in the fight against this virus.
The role of Dr. Fauci in the fight against COVID-19
Dr. Fauci has drastically achieved a new level of fame for a scientist as he spearheads the battle against the Coronavirus in the United States as a member of the Coronavirus Task Force.
As the top advisor of the White House and the Health and Human Services and as well as a member of the Coronavirus task force, he usually speaks at the press briefings in the White House as a trusted expert on this Virus.
He even usually warns the senate about the dangers the state could get while opening the city back without following the proper federal guidelines on this rising disease.
Dr. Fauci's straightforwardness in giving facts and guidelines is believed to be the much-needed approach in the middle of these trying times.
On top of that, he isn't even afraid to speak his mind in the White House and bravely steps forward and clarifies statements of President Donald Trump when it comes to this Virus.
Do you want to know about another proof of Dr. Fauci's fame?
His fans across the country even light up twitter with the hashtag #whereisfauci when he doesn't appear in press briefings!
Dr. Fauci's bobblehead as support to the health workers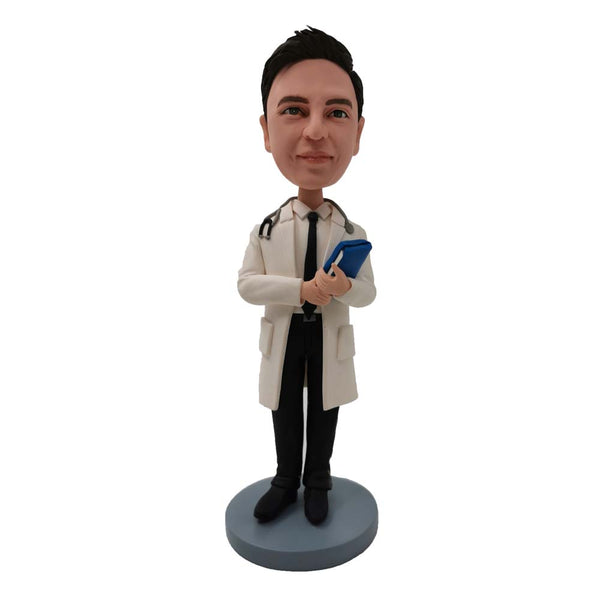 It's obvious how Americans have genuinely fallen in love with Dr. Fauci. We've seen it on the news, and we've seen how businesses try to relate him even to their products.
Businesses across the country caught Fauci's fame and have plastered him on clothes, food, and even candies!
And of course, the National Bobblehead Hall of Fame and Museum would not miss honoring Dr. Fauci's works as they work on a bobblehead dedicated to him.
Phil Skylar, the CEO and co-founder of the National Bobblehead Hall of Fame and Museum turns his friendly face into a bobblehead.
This initiative is not only to honor the works Dr. Fauci has done, but this move also serves as a fundraising to the front liners who tirelessly offer their service in these trying times.
How will these bobbleheads help?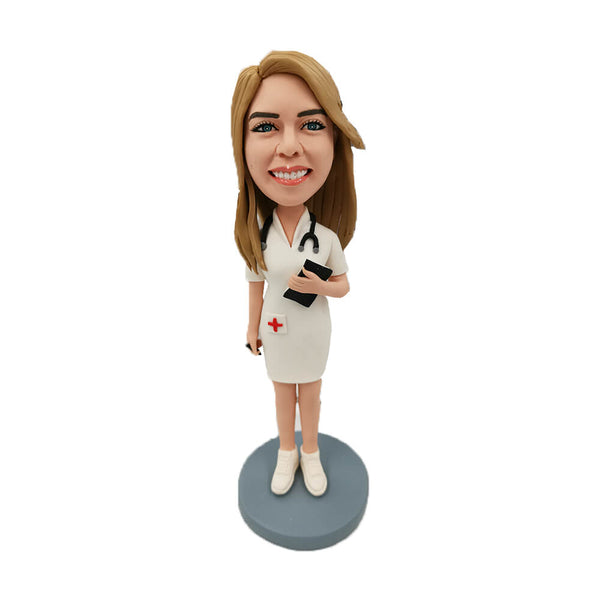 Are you wondering how these bobbleheads can help support the cause of assisting health workers?
These 7-inch Dr. Fauci bobbleheads cost $25 and are already available for pre-order to be shipped by July. For every Dr. Fauci bobbleheads that would be purchased, 5$ will be donated to the American Hospital Association to provide protective equipment to all the health workers in the country.
Phil Skylar hopes that Dr. Fauci's bobblehead may give the people around the world a big smile despite the chaos it is facing.
Aside from bringing smiles, he also aims to bring help to the health workers.
Dr. Fauci's bobblehead: an essential cause for unity
Amidst these trying times, what the world should focus is to unite as one.
As Dr. Anthony Fauci continues to serve by offering his time and dedication to extensive research for this Virus, we can support our front liners in the fight through purchasing your very own Dr. Fauci Bobblehead.
Who would have thought that a single bobblehead could help save lives?
Now go forth, start your orders today, and support the health workers.
One bobblehead at a time.