Best Custom Bobbleheads for Christmas 2021
Sending dolls and custom-made bobblehead presents to relatives for Christmas is a fantastic idea. Enjoying presents can result in more unique gifts at birthdays, family gatherings, and, especially, during Christmas. If you're having trouble selecting what to get your pal for Christmas, consider a custom bobblehead. Giving you to friends will be an astounding idea.
Bobblegifts has a new concept and a personalized bobblehead that makes the pick more unique. It may be difficult to believe, but bobblehead figures are really valuable. Many modern bobbleheads will never be valued that much; therefore this is the most cost-effective and convenient way to exhibit them.
Why Gift Custom Bobbleheads for Christmas?
Custom bobbleheads are currently the most popular alternatives linked with them, and they are valuable bobbleheads for life. Since these personalized bobbleheads are manufactured entirely by hand by artisans, they may cost $60 or more. Allowing users to customize the bobbleheads to their liking quickly made this type of bobblehead extremely famous among enthusiasts.
In the last three years, the personalized bobblehead has evolved. Initially, a human-like bobblehead toy was customized for people exclusively as a present. Bobblehead puppets are now available in a variety of styles, including bespoke manga bobbleheads and personalized small bobbleheads with keyrings.
People in 2021 are shopping for the perfect custom bobbleheads. For those who wish to create a doll of themselves, there are many custom bobbleheads manufacturers in the business; they will create a very beautiful bobblehead that looks like you.
What Exactly Is a Bobblehead, and How Will It Function?
A bobblehead, commonly referred to as a nodder, is a decorative doll with a moving head. A spring connects the head to the body, causing the head to tremble when lightly tapped. Bobblehead toys from years back are nothing like modern bobbleheads.
Best Custom Bobbleheads for Christmas 2021
If you want to give something unique this Christmas, go for bobbleheads. Below are mentioned some of the best bobbleheads for Christmas 2021:
Santa Holding Snowflake Custom-Made Bobblehead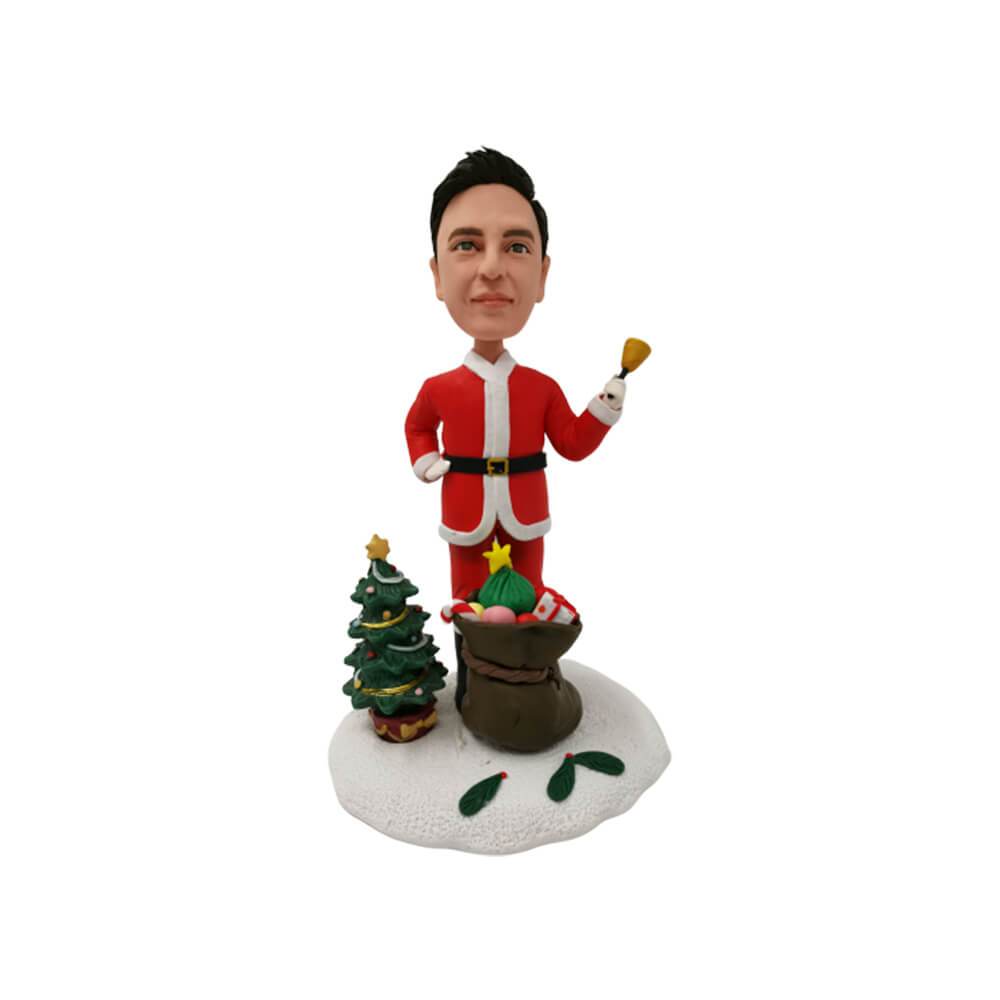 Do you wish to dress up as Santa Claus and deliver presents to well-behaved child care centers on Christmas or in the morning hours? The Santa Custom Bobblehead with Snowflake at The Feet is the best option.
To make the bobbleheads, designers utilize eco-friendly, non-toxic, resilient, and high-quality materials. You can gift this custom-made bobblehead to your kids and they will love to play with them.
https://www.cheapbobbleheads.com/products/santa-holding-snowflake
Santa with Tree Customized Bobblehead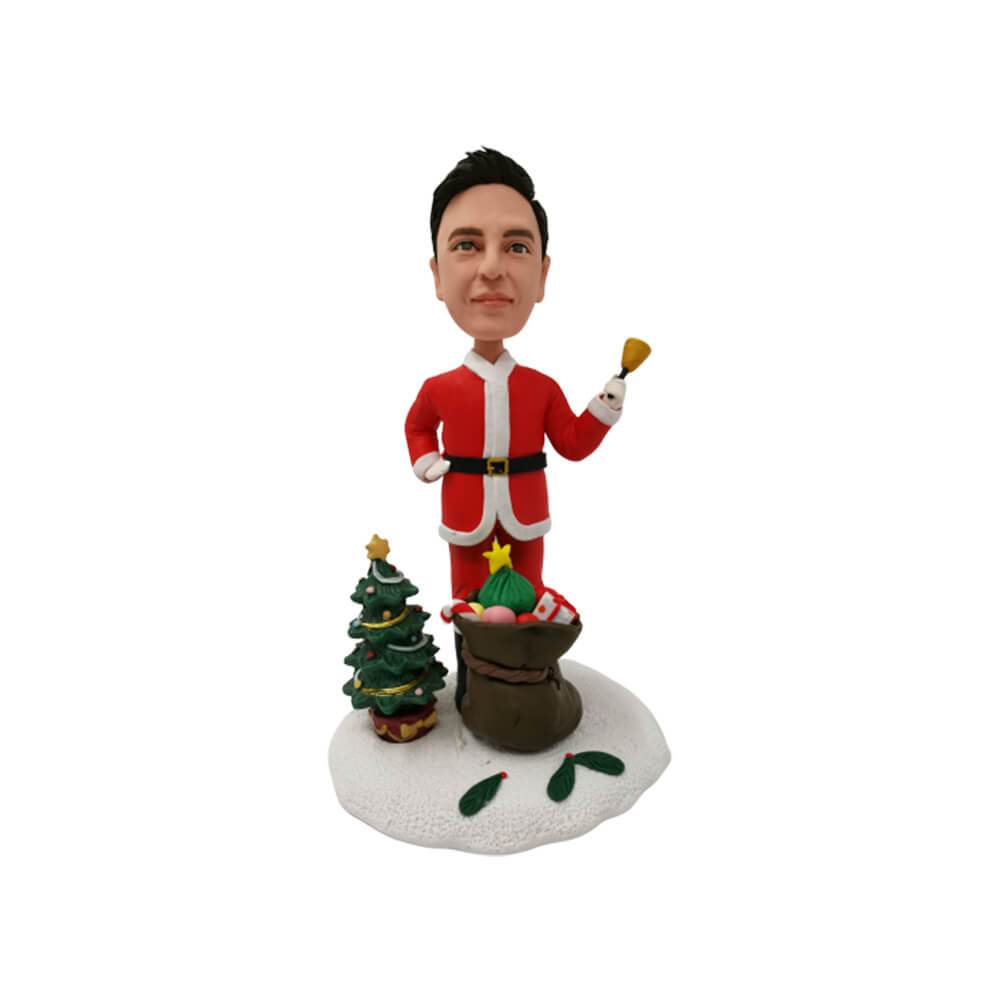 You can make a bobblehead look like you. If you like this idea, a custom bobblehead will be the best option for you. Make yourself into Santa Claus and deliver gifts to the houses of well-behaved youngsters. When it is about choosing a gift, a personalized bobblehead gift is the best way to show your sentiments to someone.
https://www.cheapbobbleheads.com/products/santa-with-christmas-tree
Reindeer Custom Bobblehead
Santa Claus' reindeer, according to folklore, draw a sleigh over the dark sky to assist Santa Claus in delivering gifts to kids on Christmas Eve. The greatest customized Christmas presents in 2021 are these Santa Claus reindeer bobbleheads. Designing a bobblehead for yourself, your home, or your friends will bring you luck in 2021. It's incredible!
You can choose the appearance of Mrs. Claus or an Elf. It can be set up on any level surface, like a bookshelf, desk, or fireplace. All the bobbleheads are of exceptional quality and have a genuine bobblehead frame, similar to those present in museums.
https://www.cheapbobbleheads.com/products/santa-clauss-reindeer
Lady in Suit Custom Bobblehead
It's a given that the better half or wife will be revitalized when she receives one of the Christmas gifts you deliver, especially if it's a DIY design. It goes without saying that when the lovely wife or love receives the bobblehead you gave her as a Christmas present, they will clap and exclaim, thank you for choosing me.
It's simple and convenient. There will be skepticism on Christmas Night when you display her a personalized bobblehead, the Xmas treat for her. She will thank you for giving the present and love you even more.
https://www.cheapbobbleheads.com/products/christmas-lady-bobblehead
Christmas Wishes Custom Bobblehead
"Merry Christmas," are these words that many of us have wanted to say from the beginning of the year. We're counting down the days until December arrives, wishing for snow, putting up the Christmas decorations, and sharing goods with friends and relatives. What will be a greater Christmas present than a personalized bobblehead?
The bobblehead is appropriately attired for the event and stands strong in his finest Christmas garb. You have complete control over the bobblehead's head. You can either make one that is more personalized for the intended recipient or stick.
https://www.cheapbobbleheads.com/products/christmas-best-wishes-custom-bobblehead
Sexy Lady in Dress Custom Bobblehead
This seductive woman bobblehead is a great surprise for a partner or a loved one. The bobblehead's small Christmas outfit serves as a foreshadowing of what you have in mind for them on Christmas, and it serves as an extra Treat. The bobblehead does not tumble or rollover when put on level surfaces. It can be tweaked to let the tease seem more genuine while still producing the intended effect.
Red is a highly sensual color, thus it's impossible to go bad with it. If you love the red color, this is the best personalized gift for your husband for Christmas.
https://www.cheapbobbleheads.com/products/woman-in-christmas-dress-custom-bobblehead
Customized Double Bobblehead
Make the perfect gift for the pair you admire, and it's even better if you appreciate yourself! The two-person bobblehead allows you to create a unique gift by customizing the body, face, posture, and even the colors. Courses of activities are available during the examination to meet your needs.
This two-person custom bobblehead is a wonderful gift for birthdays, Christmas, or any other occasion where you want to show how much you love the other person. The bobblehead shows that you will live together forever, making it the perfect gift for Christmas this year. This gift is the best for couples who live alone.
https://www.cheapbobbleheads.com/products/full-customized-double-bobblehead
Santa Claus in the Chimney Custom Bobblehead
Do your kids like bobbleheads? If so, these custom bobbleheads will be the best option for you. These gifts are not only for kids, but you can also give them to your friends. On occasion, it may be a good idea to have more fun. Whenever you give your relatives the bobblehead, they may be surprised. They may, however, replicate the appearance of the desks and flat surfaces.
https://www.cheapbobbleheads.com/products/santa-claus-bobblehead